Product name: Expanded Clay Pebbles ( LECA)
Other Name: Ceramsite, Expanded Clay, Clay Ceramsite, LECA (Light Weight Expanded Clay Aggregate)
Sizes: 2-4mm, 4-8mm, 8-16mm, 15-30mm, 10-30mm
Description: Expanded Clay Pebbles is an aggregate made of expanded clay at average 1200∪ In rotary kiln, the Yielding gases are expanded by thousands of small bubbles as long as this temperature and porosity will appear by many voids and honeycombs at these round shape aggregates when melted materials become cold.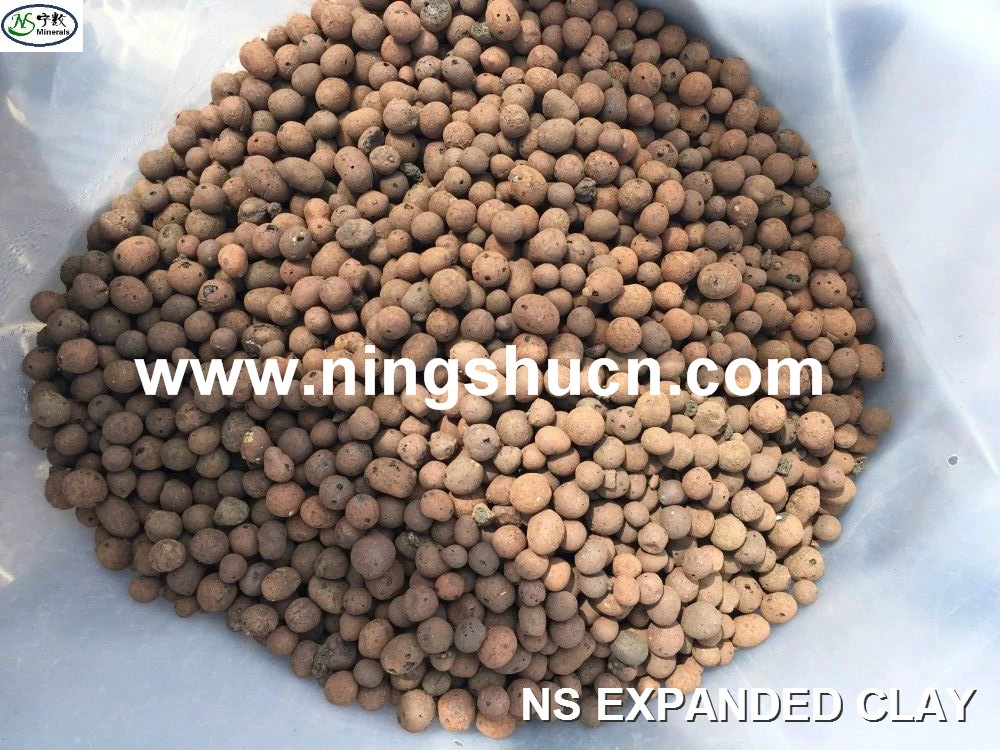 Ninshu Garden Expanded Clay Pebbles is a great growing medium for all plants. It provides excellent drainage as well as moisture retention. Use it as a decorative mulch for potted plants, in ground plants, as an
Add mix to containers, and as a bottom layer for drainage. It is also widely used in hydroponic growing and is pH neutral. The pores in the stones store water and release water when required therefore providing an excellent environment for root development. Ideal for roses, orchids and all types of fruits and vegetables
Light expanded clay aggregate, also commonly referred to as "grow rock", is ideal for indoor hydroponic growth because of its neutral properties - Garden clay pebble has no acid or alkaline characteristics.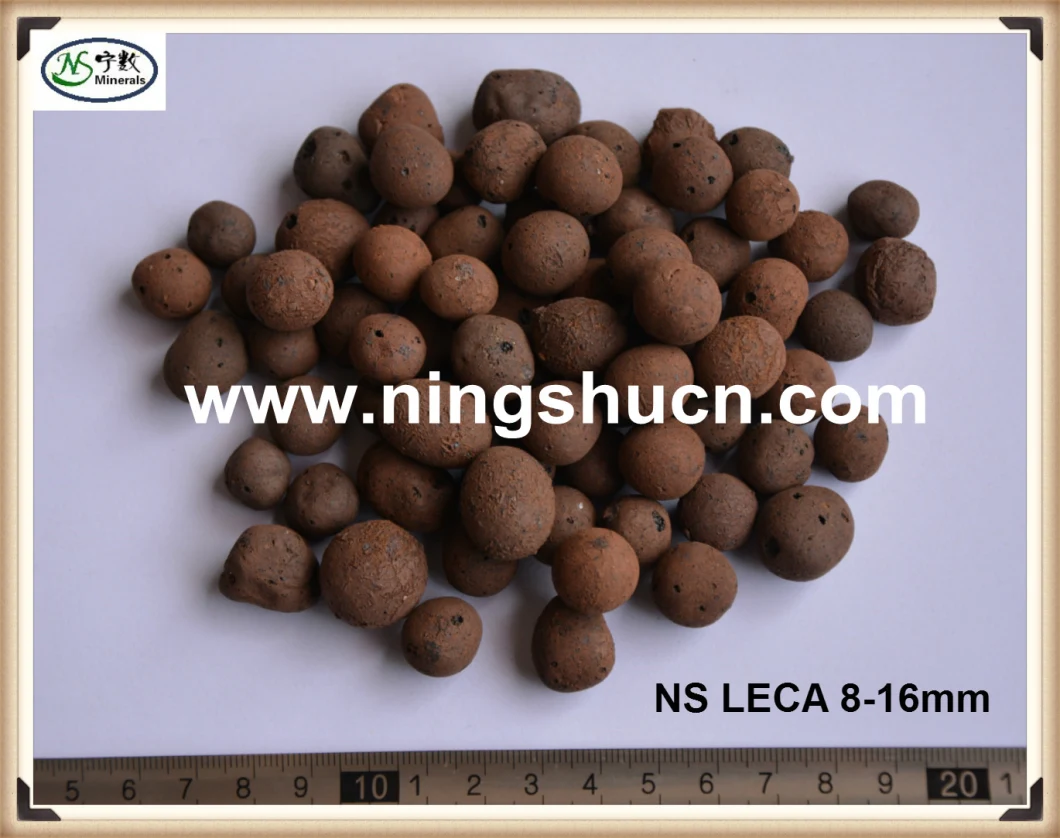 Garden Expanded Clay Pebbles features as growing medium
Natural---clay pebbles does not contain organic substances, doees not decompose, and is rot-free and parasite-free.
Easy to use---clay pebbles can be kept for an unlimited time, without ever changing. Supplied in bags is easy to use, store, carry and dose.
Specific pH---clay pebble's pH value is between 6 and 7.

Features:

•Top grade Expanded Clay
•Made of 100% natural clay, lightweight
•Pebbles are uniform, round shape, inert, pH-neutral, and decorative.
•Used in soil, hydroponics, and aquaponics
•Reusable, Hig porous, Retais more water and moisture
•Many different sizes of expanded clay can be offered
•Many different packing method can be offerend
If you are interested in our products, pleas feel free to contact us.
Physical Propertites LECA( Expanded Clay Pellets)
*Bulk density: 260-650kgs/m3
*Cumulative porosity percentage: >36%
*Specific surface area: 2-5X104cm2/g
*Hydrochloric acid soluble rate:<3.3%
*Friction loss rate:<2.2%
*Loss on ignition:<0.15%

Chemical Composition
| | | | | | | | |
| --- | --- | --- | --- | --- | --- | --- | --- |
| Size | SiO2 | Al2O3 | Fe2O3 | CaO | MgO | LOSS% | WATER CONTENT% |
| 2-4MM | 60.47 | 18.9 | 14.39 | 2.01 | 2.22 | -0.41 | 2 |
| 4-8MM | 60.12 | 18.77 | 14.21 | 1.78 | 2.37 | -0.4 | 0 |
| 8-16MM | 62.55 | 19.74 | 13.77 | 2.19 | 1.99 | -0.38 | 0 |
| 10-30MM | 62.56 | 19.16 | 14.36 | 2.27 | 1.75 | -0.25 | 1 |

Why leca( Expanded Clay Pellets) is the perfect grow medium for hydroponic greenhouse?
* Ultra-lightweight
* Ph Neutral
* Poisonless & Tasteless
* Round Pebbles
* Porous Structure
The round clay pebbles do not compress or touch. The uniform space between the pebbles provides even aeration and wetting throughout, allowing roots to fully grow into the medium. The clay surface repels water, but surface tension coats each clay ball in a thin coat of water, perfect conditions for roots. Cracked rocks absorb water like a sponge.It is made of clay with high water storage properties and balanced capillary action to accelerate plant growth.


Packaging & Shipping
1)Expanded Clay Pebbles Packaging:50L PP Woven Bags.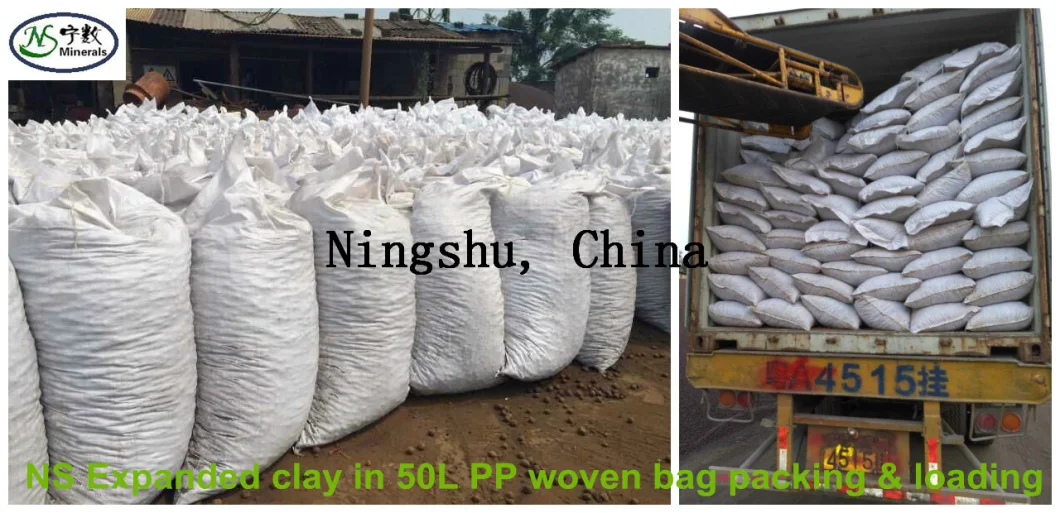 2) Expanded Clay Pebbles Packaging:5L, 10L, 50L PE Clear Bags.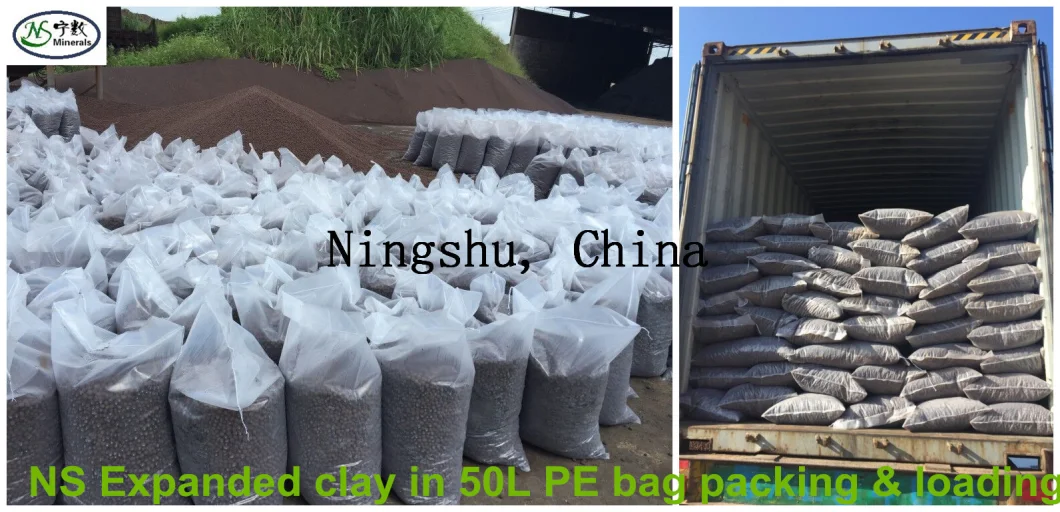 3) Expanded Clay Pebbles Packaging:10L/25L/50L PP Woven Bags With Palletized.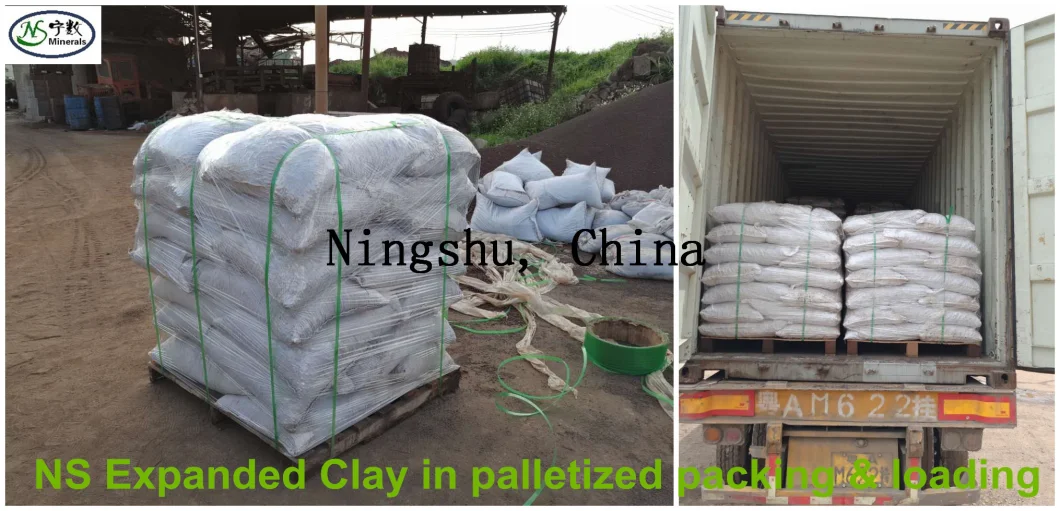 4) Expanded Clay Pebbles Packaging:Jumbo Bags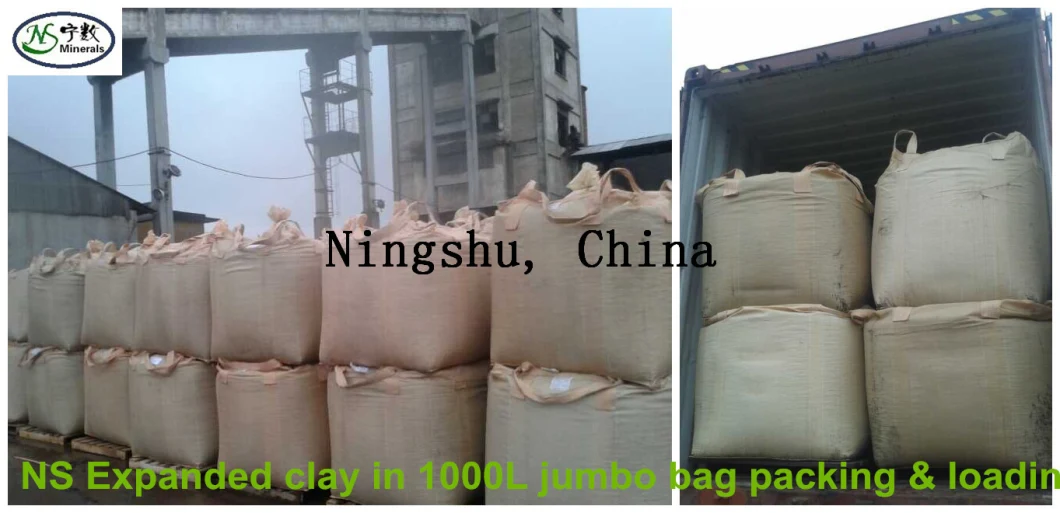 5) Expanded Clay Pebbles OEM Packaging

Our Service:
Ningshu Service:
High Quality, Good Service, Competitive Price, Delivery On Time
Sample Policy:
Free sample is ready on your request, you just need to pay the freight cost.
MOQ:
600Bags
Payment Term
L/C, T/T, Western Union,Money Gram, Paypal
Trade Terms
FOB, CFR, CIF
Delivery time
10-15days after the deposit received
Customized Service:
All products size and package can be customized according to your requirements.
Company Information
Ms. Grace Bai


SHIJIAZHUANG NINGSHU TRADING CO.,LTD






If you have any query or suggestion, please feel free to contact us.
We are here and always at your service anytime.