Dongguan JieYang Machinery Co., Ltd established on 2010, located in Xincheng Industrial Zone of Hengli Town. Our factory is about 2,000 square meters. We have more than 20 years manufacturing experiences of vertical plastic injection molding machines with precision machining equipment & professional team. We do our best to provide the solution with competitive cost to our customers and it is recognized by all our customers.
We warmly welcome you to visit our factory, we are waiting for you at JieYang!
Our Goal: "Customer Satisfaction, Continual Improvement & Innovative Service" is the driving force for our company to moving forwards. We will devote every efforts to do our best level.

Function:
1. Vertical direct hydraulic clamping system is designed for accurate, safe operation, especially suitable for insert molding.With double slide table or rotary design, put-in, take-out products and molding finish at the same time, which is more safe and
efficient for production , then reduce the cost of production.
2. High precision mold platen ( Parralelism/ flatness : 0.01/100mm), heavy-duty tie-bars, and low-pressure mold clamping work together to greatly extend
machine & mold life.
3. Nitride and NIP/ Nitroflon coated screws and barrels are longlasting, robust and provide superior acid/alkaline resistance.Heavyduty double cylinder injection unit is maintenance friendly and free of oil leaks.
4. All series adapted Variable pump +PQ valves enable energy savings of 30~50%.
5. Proportional hydraulic control system provides low noise, low energy consumption, and smooth machine movements with durable life.

Parameter of Machine:
Model
Unit
JY-450ST
JY-550ST
JY-850ST
JY-1200ST
Screw Barrel Diameter
mm
30
32
35
32
35
42
42
45
48
42
45
48
Injection Pressure
kg/cm2
1171
996
820
1642
1385
960
1027
895
790
1469
1280
1125
Max. Shot Weight
gram
89
101
127
122
148
211
211
241
272
239
274
312
Max. Shot Weight
cm3/sec
62.5
71
95
49
59
84
99
113
129
95
129
183
Screw Barrel Route
mm
115
140
140
200
Screw Barrel Rotary Speed
rpm
0-190
0-175
0-200
0-180
Nozzle Contact Force
tons
4.45
5.5
6.5
7.5
Nozzle Retraction Nozzle
mm
190
210
210
210
Number of Temperature Control
pcs
3
3
4
5
Clamping Force
tons
45
55
85
120
Platen Size
mm
580*430
670*480
740*545
870*560
Distance Between Tie Bere
mm
410*250
470*280
525*325
635*425
Min. Mold Height
mm
220/70
270/70
430/230
480/280
Opening Stroke
mm
200
200
255
300
Max. Opening Mold Distance
mm
420/270
470/270
685/485
780/580
Ejetor Force
tons
1.76
1.76
2.1
4.8
Ejetor Stoke
mm
35
35
45
45
Max. Hydraulic Pressure
kg/cm2
140
140
140
140
Pump Output
L/min
37.2
40
47
56
Oil Resservoir Capacity
Liter
130
150
180
200
Cooling Water Consumption
L/hr
600-800
800-1000
800-1000
1000-1200
Pump Motor Power
kw/hp
5.5/7.5HP
7.5/10HP
11/15HP
14.5/22HP
Barrel Heating Power
kw
2.8
4.5
5
6
Total Power
kw
9
12
16
20
Machine Weight
tons
1.8
3
5
6.8
Machine Dimension(LxWxH)
meter
1.7*1.2*3
1.85*1.2*3
2*1.3*3.2
2*1.4*4.1
Shipping Weight
tons
2
3.4
5.4
7.2
Shipping Measurements(LxWxH)
meter
1.92*1.3*2.3
2.1*1.4*2.3
2.2*1.4*2.5
2.2*1.6*2.8



Key Parts List

Part Name

Brand

Original of Country

Features

Computer

Star Denshi

Japan

High Precise Control,
sensitive response,
TFT Color display

Servo Motor

YASKAWA

Japan

Energy Saving

Electromagnetic valve/
solenoid valve

Yuken

Japan

High sensitive response

hydraulic valve

HSUTIEN

Taiwan

Longer span life

Material Cylinder

Tan Star

Taiwan

Antia brasive
corrosion resistance
Longer span life

Electronic parts

Schneider
Fuji
Fotek

France/Japan/Taiwan

Stable
High sensitive

hydraulic Motor

White

USA

Low noise

Servo Pump

Eckerle

Germany

Low noise

Electrical Ruler

Gefran

Italy

High Precise Control

Tiebar

Genaral

Taiwan

High hardness

Seal

HALLITE

UK

Longer span life

Proportional rejection valve

Yuken

Japan

High Precise Control
Longer span life

Oil Cylinder

Lianhuei

Taiwan

Antia brasive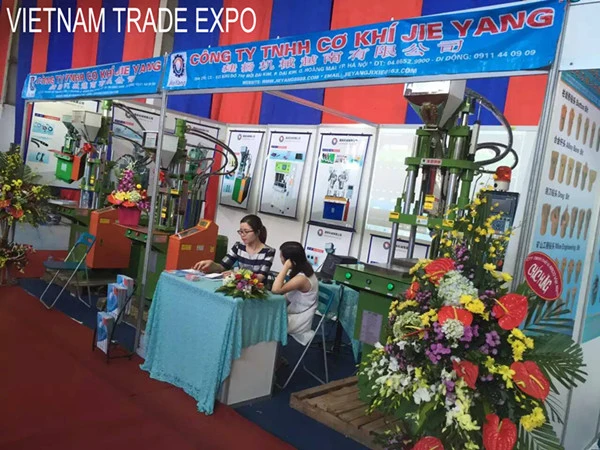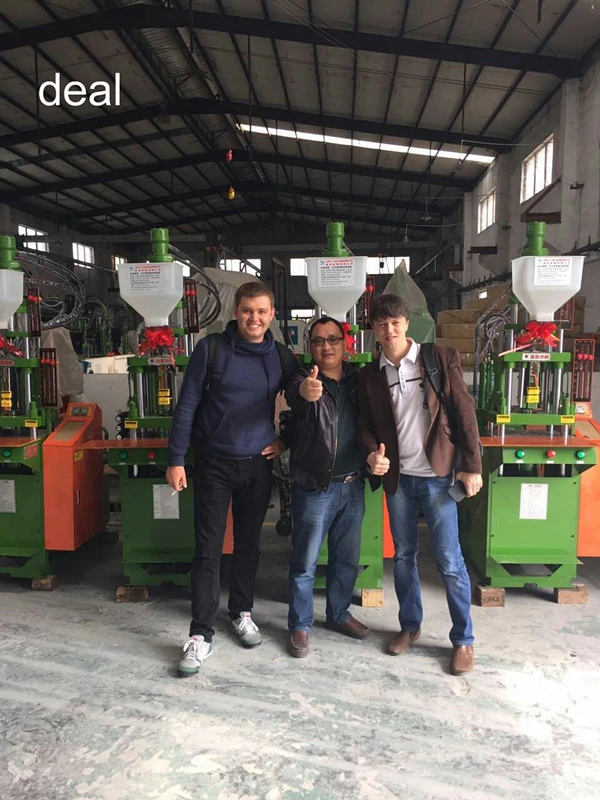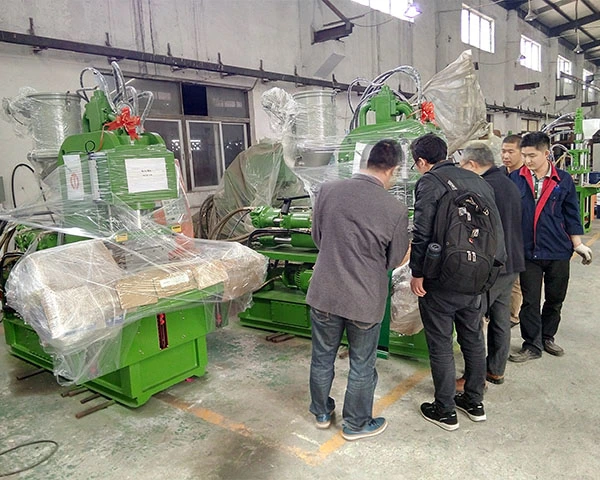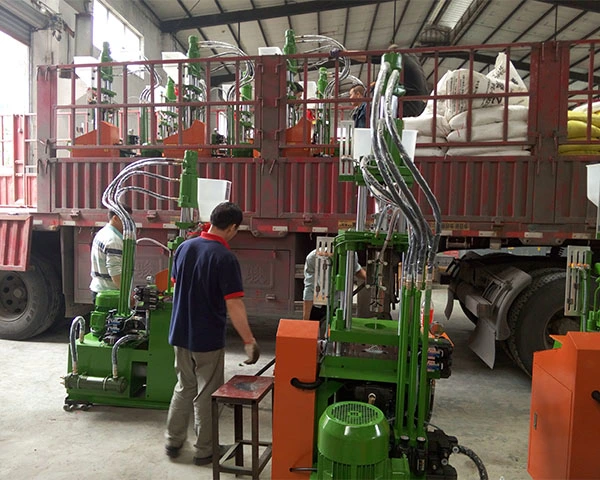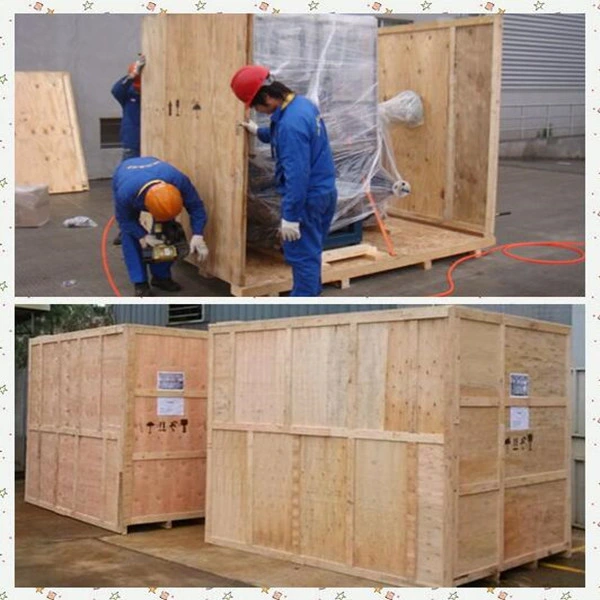 Application:
Vertical injection machine have the advantage of low-noise, low-energy-consumption,high efficiency and long life time, it's widely apply to produce various terminal blocks, connectors, cables,auto parts, Plug ,etc.

Packing & Shipping:
1. Before shipping,we will check and test the machine carfully.

2. We will arrange to manufacture the second day after confirmation,we can delivery it usually after 25 days.

3. According to the destination,we will compare several transportation companies and select the most suitable and economic one to provide service for us

RFQ:
Q1: Are you a trading company or a manufacturer?
A1: Factory we are, all the machine are made by ourselves. Besides, you can get the customize service with your requirements
Q2: What's your warranty for the machine?
A2: One Year Warranty(all the machine parts can be replaced within one year free of charge, not including the manmade broke), life-time maintenance.
Q3: What's your Delivery Time?
A3: Usually it is 3-5 days if the machine is in stock; If not, the delivery time is 10-25 days according to your required quantity and our busy season.
Q4: Where is your factory? How can visit you?
A4: Our factory is next to Guangzhou and Shenzhen. We will drive you to our factory by car when you arrive at Dongguan or Changping Railway(Bus) station.
Q5: Why choose Jieyang Machinery Co., Ltd.?
A5: "Customer Satisfaction, Continual Improvement & Innovative Service" are the driving force for our company to moving forwards. We will devote every efforts to do the best level machine and service.